SACI Events
Download SACI National Programme
Download information on past SACI Conventions
Molecular Modelling Divisionm 28th September 2023 at 12:00.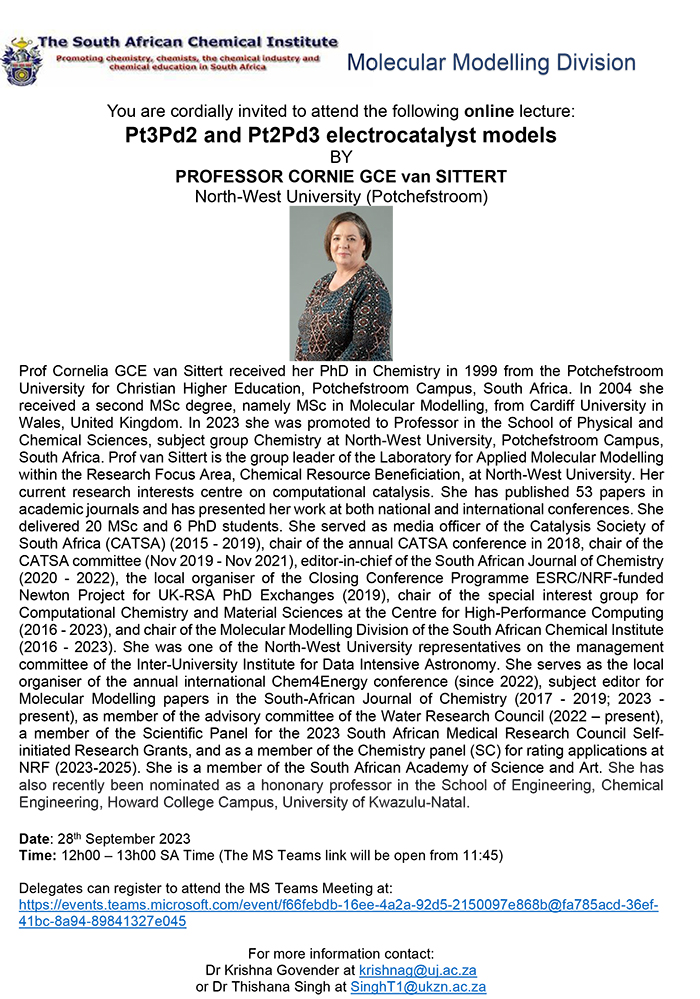 INORGANIC and CARMAN 2024, 2 - 6 June 2024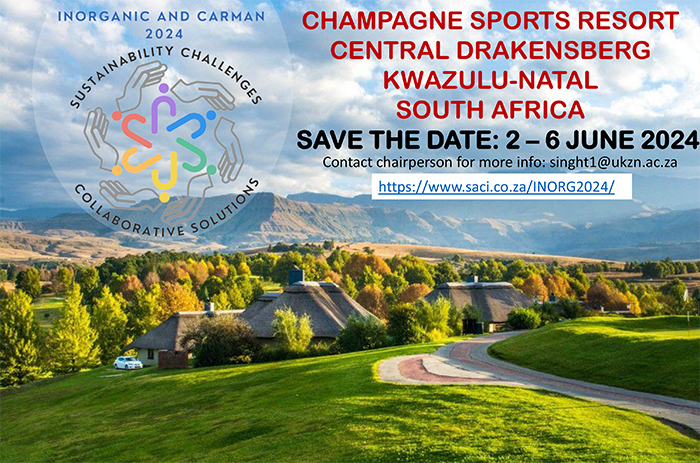 Analitika2024, 10 - 14 March 2024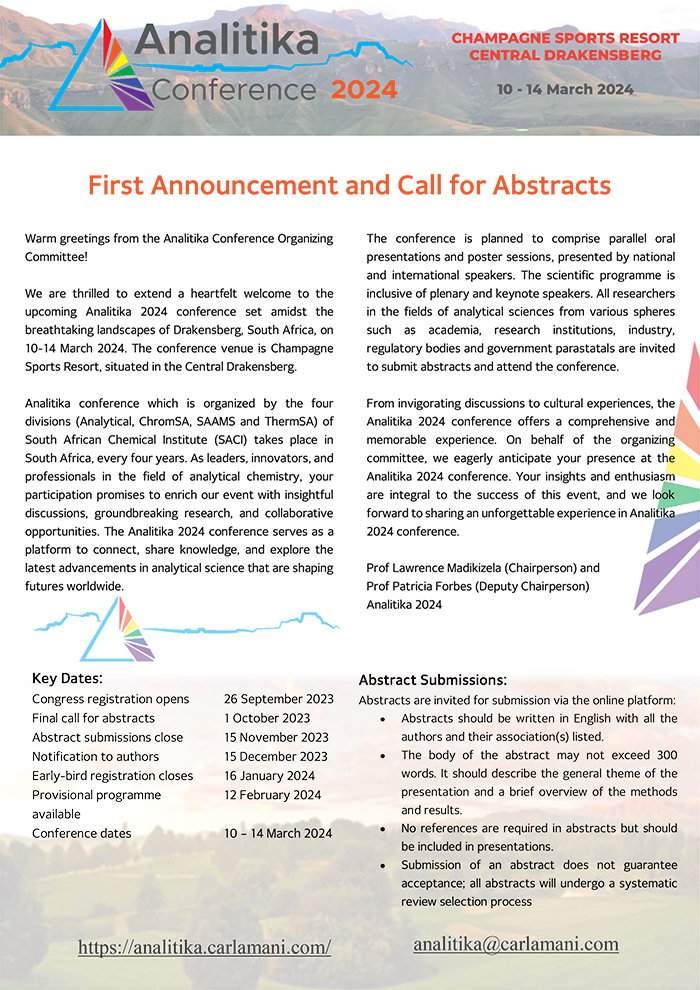 Frank Warren Conference 2023 | 3 - 7 December 2023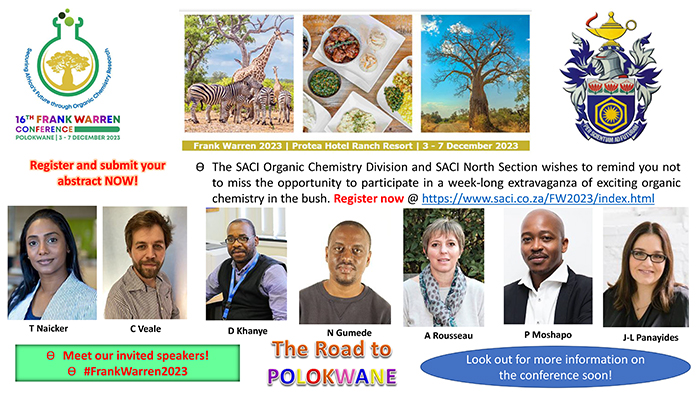 IYBSSD Women's Workshop - DUT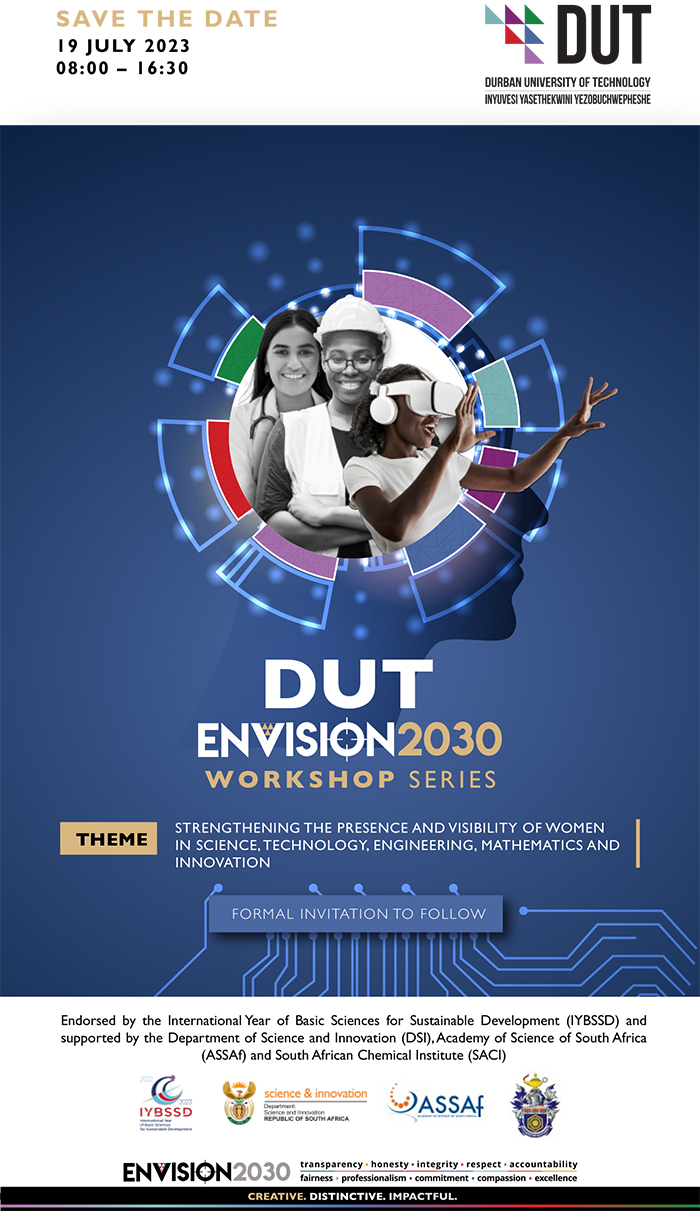 Please find attached herewith the save the date to the 1st DUT ENVISION2030 Workshop Series themed "Strengthening the Presence and Visibility of Women in Science, Technology, Engineering, Mathematics and Innovation" hosted by the Department of Chemistry. Kindly distribute to the institute.
The workshop aims to address the Sustainable Development Goals (SDGs) of the United Nations with "Gender Equality" and "Reduced Inequalities" at its core. To achieve gender equality by 2030, it is imperative to take immediate action to eliminate the many core causes of discrimination that continue to restrict women's rights in both the public and private realms. The program will encourage women's economic and social inclusion by providing them with resources to find gainful employment.
The DUT ENVISION2030 Workshop Series aims to give academics and scholars in Science, Technology, Engineering, Mathematics and Innovation a platform to discuss scholarly and leadership issues that affect the higher education sector. The workshop series will spark a variety of stimulating discussions that will help transform our institutional culture and provide participants with tools to use as they navigate their individual scholarly trajectories.
Frank Warren Conference 2023 | 3 - 7 December 2023